Brake Repair
Volkswagen Brake Repair Service & Coupons Near Highland, IN
When you need Volkswagen brake repair service near Highland, IN, bring your car or SUV to the experts at Team Volkswagen. Our service department is staffed by experienced, factory-trained technicians using the latest equipment and tools to repair your vehicle. We also stock OEM-certified parts, so you know that the highest-quality components are being installed on your vehicle. You can schedule service online with the click of a button, or call us at (888) 851-2651 to make an appointment or with any questions.
Brake Pad Replacement
Brake pads are consumable items that wear down in normal use, so you can expect to have to replace them roughly every 20,000 to 50,000 miles. The experienced techs at Team Volkswagen can replace your brake pads with OEM-authorized pads quickly and efficiently to get you back on the road.
Brake Rotor Replacement
Along with your brake pads, your brake rotors are items that will naturally wear down over time. You'll likely need to replace your brake rotors every 40,000 to 80,000 miles, or about half as often as you need to replace your brake pads. Brake pads and rotors are crucial to the safe and effective performance of your brakes, so make sure to have them inspected periodically and replaced immediately when they wear down.
Brake Component Repair
At Team Volkswagen, we can handle the repair of any part of your vehicle's brake system. Whether you need a leaking brake line replaced, new brake calipers or fasteners installed, or repairs made to valves or sensors, the factory-trained experts at Team VW have the experience and skill to repair your brakes efficiently and properly.
Common Signs of Brake Repair
Sounds
Most modern brake pads have a metal wear strip built into them so that when they wear down and need replacement, you hear a squealing sound when you apply your brakes. If your brakes start to squeal, have your brake pads and rotors inspected right away. Otherwise, you'll start to hear grinding as the brake pads wear away. This can indicate damage being done to your rotors, so it's imperative that you have your brakes inspected immediately if you start to hear grinding when braking, as further operation of your car in this condition could be hazardous.
Performance
If you notice brake performance or effectiveness changing or becoming worse, it's important to have your brakes looked at right away. Performance issues that may indicate wear or damage to your brakes include:
Pulsing felt through the brake pedal
An unusually "soft" brake pedal response
Reduced braking effectiveness, i.e. taking longer to stop
Pulling to the left or right when braking
Vibration in the car frame or steering wheel when braking
Visual
A small amount of brake dust is normal, but if you notice excessive or uneven buildup of brake dust on your wheel rim, you may have a problem. Excessive brake dust can indicate a stuck caliper or a scored rotor. Make sure to have your brakes checked as soon as possible.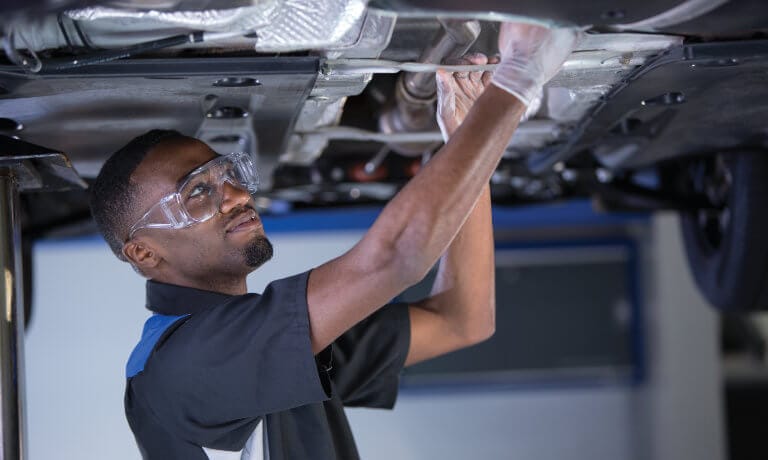 Benefits of Brake Repair at Team VW
At Team Volkswagen in Merrillville, IN, you can depend on our staff of factory-trained technicians to diagnose and repair your car correctly. Our techs have extensive experience with Volkswagen cars and SUVs, as well as with other makes, and they use the latest high-quality tools and diagnostic equipment. We also use genuine OEM Volkswagen parts so that you can depend on the quality of the components being installed in your vehicle.
Your brakes are too important to cut corners on. Get the work done right at Team Volkswagen.
Brake Repair Coupons
Team Volkswagen offers service coupons and maintenance specials that may help you save on your next service appointment. For brake repair, inspection, and other work, check out our available coupons to see if there's one that will help you save.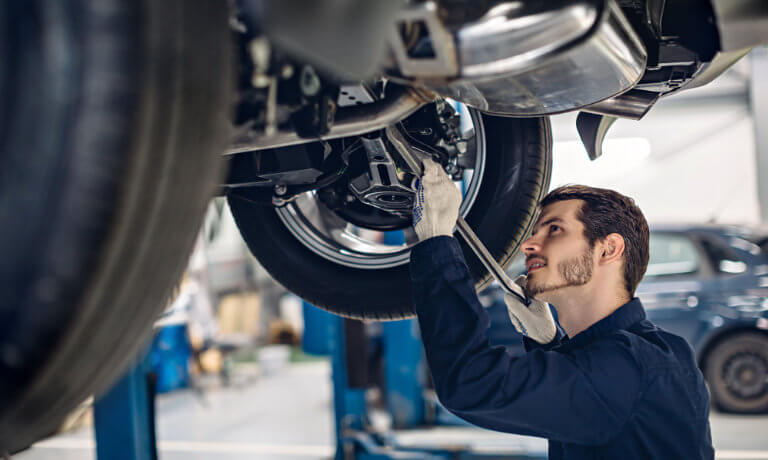 Schedule a Brake Repair Near Me
For brake repair and brake service in northwest Indiana, bring your vehicle to Team Volkswagen in Merrillville, IN. The staff of our service department are committed to providing you with outstanding customer service in a timely fashion. You can schedule service online or give us a call at (888) 851-2651.