We're sorry, availability of some equipment, options or features may be limited due to global supply issues affecting the auto industry. Please be sure to verify that the vehicle you purchase includes all expected features and equipment.
Available New Car Inventory
Whether you're looking for a new Volkswagen sedan for sale, like a Jetta or a Passat, or a new Volkswagen SUV for sale, like a Taos or a Tiguan, make sure you look through the inventory at Team Volkswagen in Merrillville, IN. If you have any questions about a car you're looking for, give us a call at (888) 824-9154 or reach us online.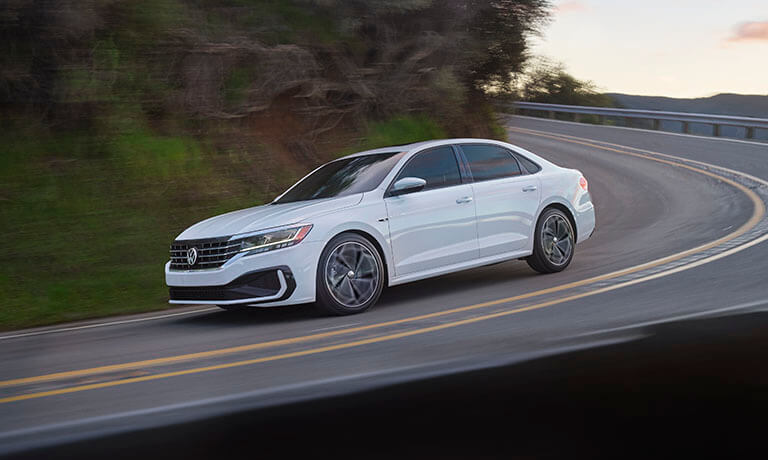 Why Buy New Cars?
Purchasing a new car isn't just a way to drive the latest model with the most up-to-date features and most cutting-edge technology. It's also a way to ensure that your vehicle is brand new, in excellent condition, and warranty-protected from any issues. Buying a new car is an investment that will pay off for years to come in reliability and peace of mind.
Why Purchase Your Next New Vehicle From Team Volkswagen?
At Team Volkswagen, we're dedicated to providing you with a pleasant, no-hassle car buying experience. Learn about Carefree Shopping at Team Volkswagen and meet our staff of knowledgeable and friendly VW experts.
New Volkswagen Inventory for Merrillville, IN, & Surrounding Areas
If you're looking for a new Volkswagen for sale near Merrillville, IN, then check out the new Volkswagen inventory at Team Volkswagen. We are proud to serve customers in Hammond, Gary, Valparaiso, Portage, Hobart, Schererville, Crown Point, and communities across northwest Indiana.
Frequently Asked Questions
If you're interested in driving the newest models with the latest technology, or you are looking for lower monthly payments and little to no down payment, then leasing may be for you. Keep your vehicle for a set amount of time before returning it for another, newer, leased vehicle, or decide at that point to keep it by purchasing it from the dealership.
Purchasing and financing your vehicle gives you freedom you may not have with a lease, like unlimited mileage and the ability to customize or modify your vehicle. You're also investing in an asset you'll own outright. Learn how Team VW can work with you on financing your purchase.
Test driving a new Volkswagen gives you a chance to get a feel for the vehicle — for its controls, sight lines, acceleration, handling, and a myriad of intangible facets of the vehicle's design that you can only learn by seeing it in person.